Happy World Plant Milk Day!
Years ago – when we were casual carnivores – we never thought that one day we'd be celebrating a day dedicated to milks made out of plants.
Plant-based milks were one of the first things we switched when we started transitioning to a vegan diet.
Nowadays we love the stuff, and we also have fun making our own homemade versions.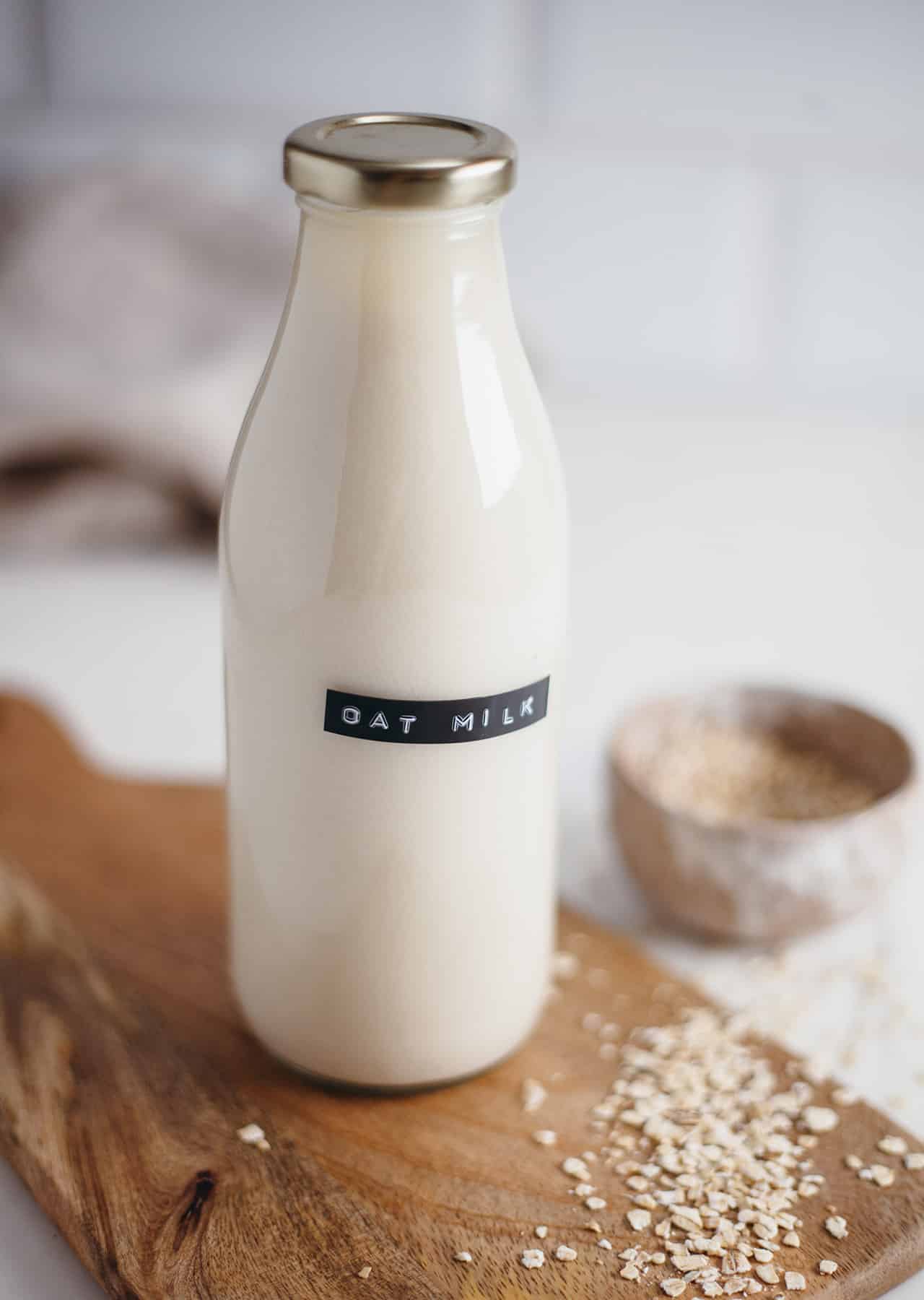 We're always experimenting with flavours, but our latest craze is combining oats with tahini for a lovely nutty and creamy plant-based milk.
We also add maple syrup for sweetness and vanilla extract for a slightly floral flavour.
Super easy and delicious.
Oh, and don't forget, if you love this, then you'll totally love our debut 5-ingredient cookbook So Vegan in 5, which is available to buy now.
Enjoy!
Roxy & Ben
Super easy Homemade Oat Milk

How to make easy Homemade Oat Milk 🥛 #WorldPlantMilkDay Looking for tasty vegan recipes? Check out our cookbook So Vegan In 5: sovegan.co/cookbook

Posted by So Vegan on Thursday, 22 August 2019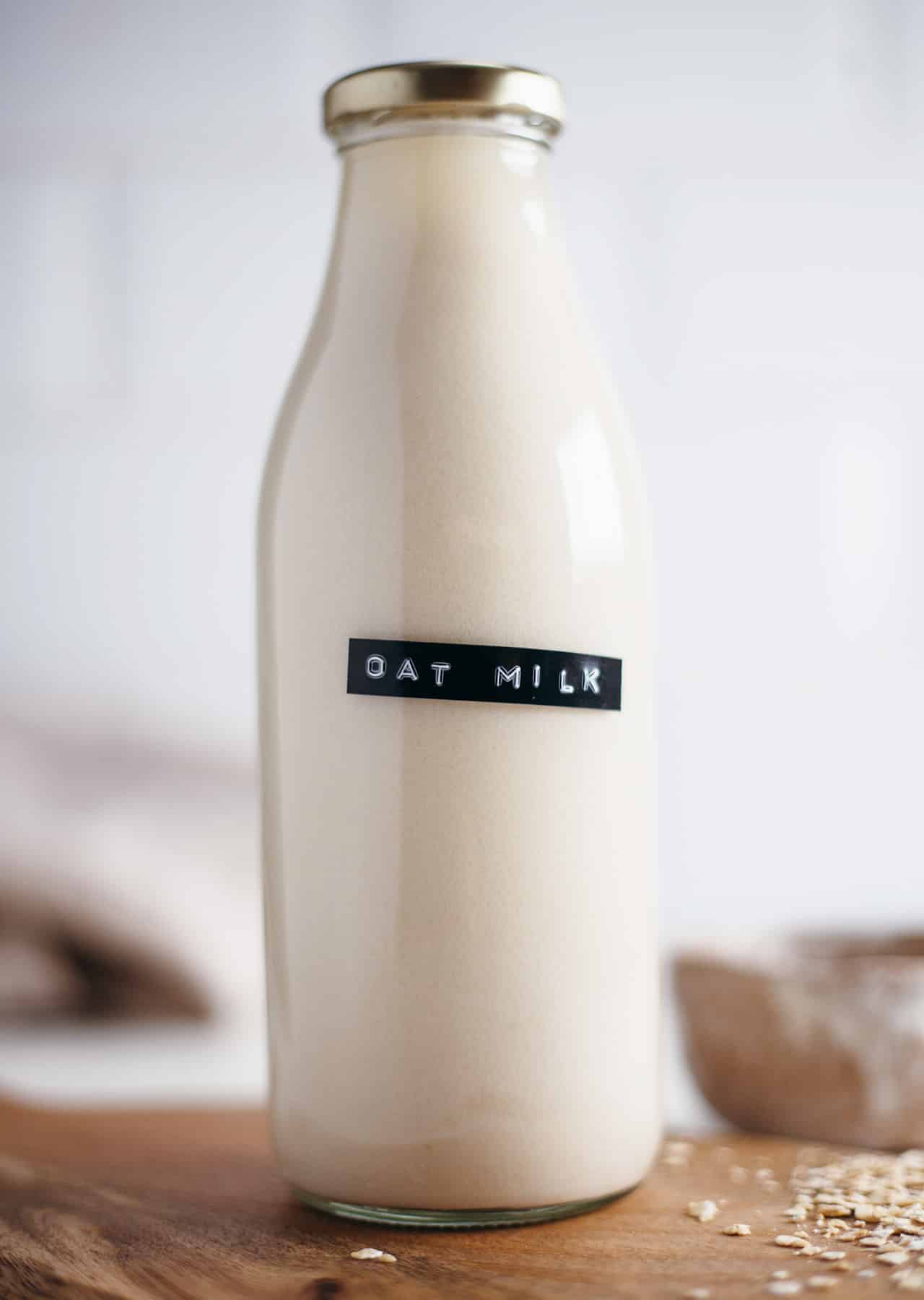 Super Easy Homemade Oat Milk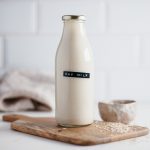 Roxy, So Vegan
Happy World Plant Milk Day! Years ago – when we were casual carnivores – we never thought that one day we'd be…
Print This
Ingredients
1 cup oats

3 cups water

1/2 tsp vanilla extract

1 1/2 tbsp maple syrup

pinch of salt

2 tbsp tahini (optional)

Instructions
Add all the ingredients to a blender and blend on a medium-high spin for 20 seconds. If you're not a huge fan of tahini, try adding 1 tbsp and taste testing before adding another tbsp. Also it's really important not to overblend as it can make the oat milk slimy.

Balance a sieve on top of a mixing bowl and place a piece of muslin (cheese cloth) on top of the sieve. Alternatively you can use a clean tea towel or even an old (but clean!) t-shirt.

Pour the blended mixture onto the muslin and pick up the edges of the cloth to close the muslin tightly. Squeeze the pulp inside the muslin until no more liquid comes out.

Transfer the oat milk from the mixing bowl to an air-tight glass bottle or jar.

Store in the fridge and use within 4-5 days. The milk will split but just make sure you shake well before use.