We love to add tahini, which gives the oat milk an extra creamy and nutty taste. But you can simply leave this out.
It's really, really important not to over-blend the oats as this can make the oat milk very slimy. Start with 10 seconds of blending. If the mixture is already 'milk like', then you're good to go.
The maple syrup and vanilla extract are also optional, but they do add a lovely sweetness which makes our oat milk slightly more luxury. Ahem.
You don't have to use a cheesecloth. The oat milk won't be as smooth, but it'll still be lovely. Also, you can reuse the leftover pulp by simply baking it until it's dry and adding it to cakes, muffins, etc, just like you would regular oats.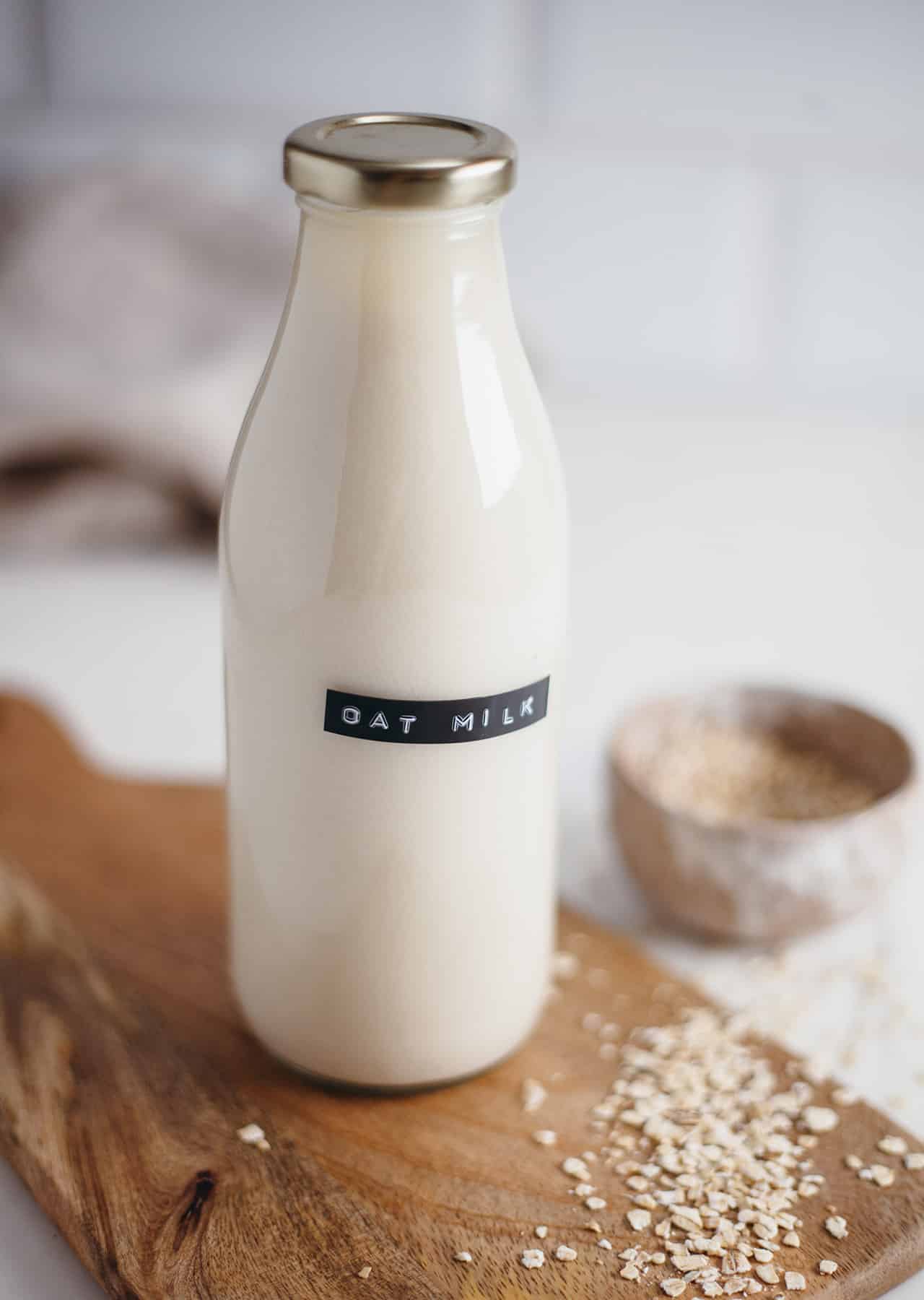 Super easy Homemade Oat Milk

How to make easy Homemade Oat Milk 🥛 #WorldPlantMilkDay Looking for tasty vegan recipes? Check out our cookbook So Vegan In 5: sovegan.co/cookbook

Posted by So Vegan on Thursday, 22 August 2019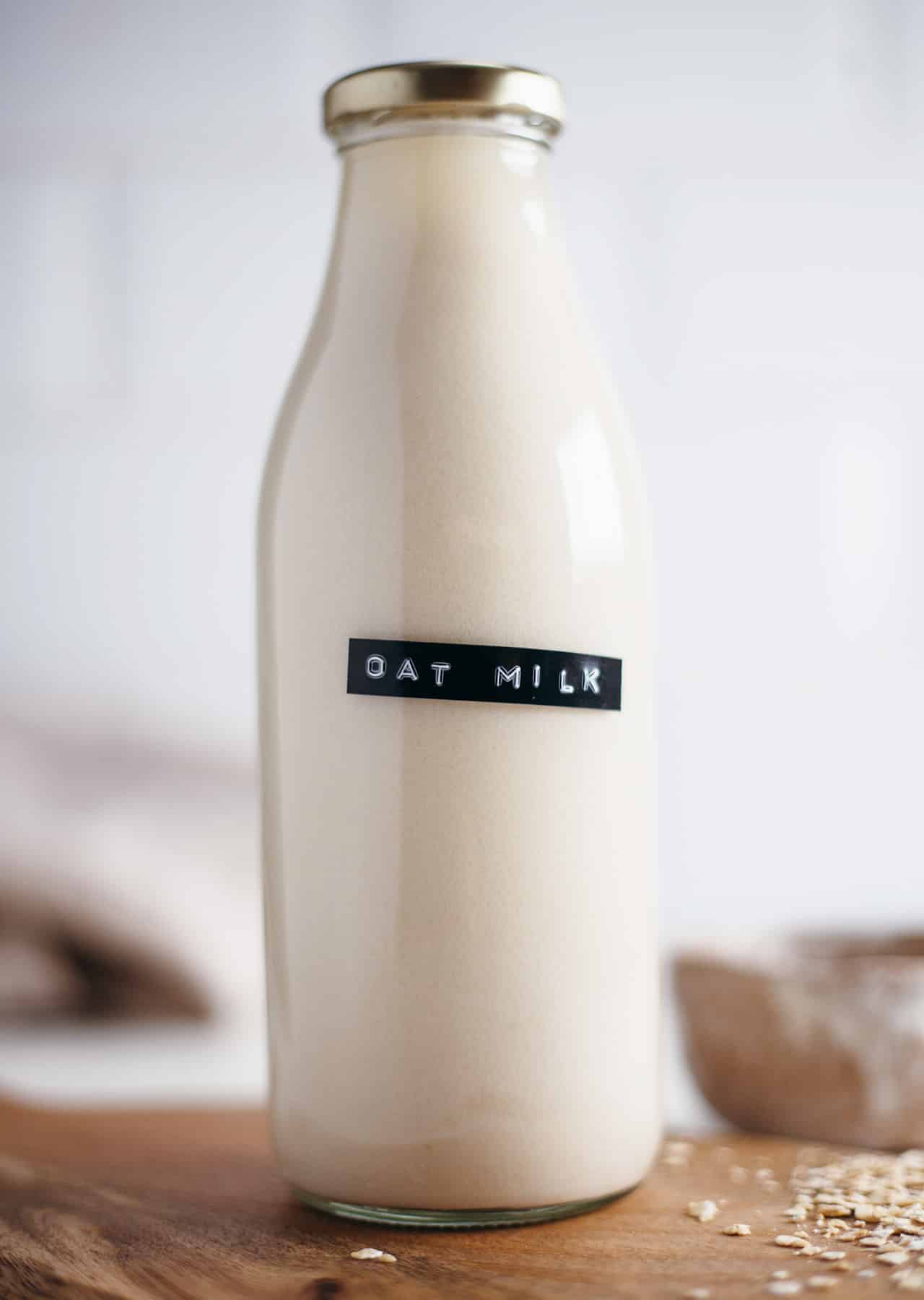 Ingredients
1 cup oats

3 cups water

1/2 tsp vanilla extract

1 1/2 tbsp maple syrup

pinch of salt

2 tbsp tahini (optional)
Method
Add all the ingredients to a blender and blend on medium-high for 10-20 seconds until combined.  Note: it's important not to over blend the ingredients otherwise the milk may become slimy. If you're not a huge fan of tahini, try adding 1 tbsp and taste testing before adding another tbsp. 

Balance a sieve on top of a mixing bowl and place a piece of muslin (cheese cloth) on top of the sieve. Alternatively you can use a clean tea towel or even an old (but clean!) t-shirt.

Pour the blended mixture onto the muslin and pick up the edges of the cloth to close the muslin tightly. Squeeze the pulp inside the muslin until no more liquid comes out.

Transfer the oat milk from the mixing bowl to an air-tight glass bottle or jar.

Store in the fridge and use within 4-5 days. The milk will split but just make sure you shake well before use.
Did You Make This Recipe?
Don't forget to share your SO VEGAN creations on Instagram and tag us at
@SOVEGAN
!