Make this recipe your own by adding any nuts and seeds you like.
Prep this granola head of time so your breakfast is ready to devour each morning.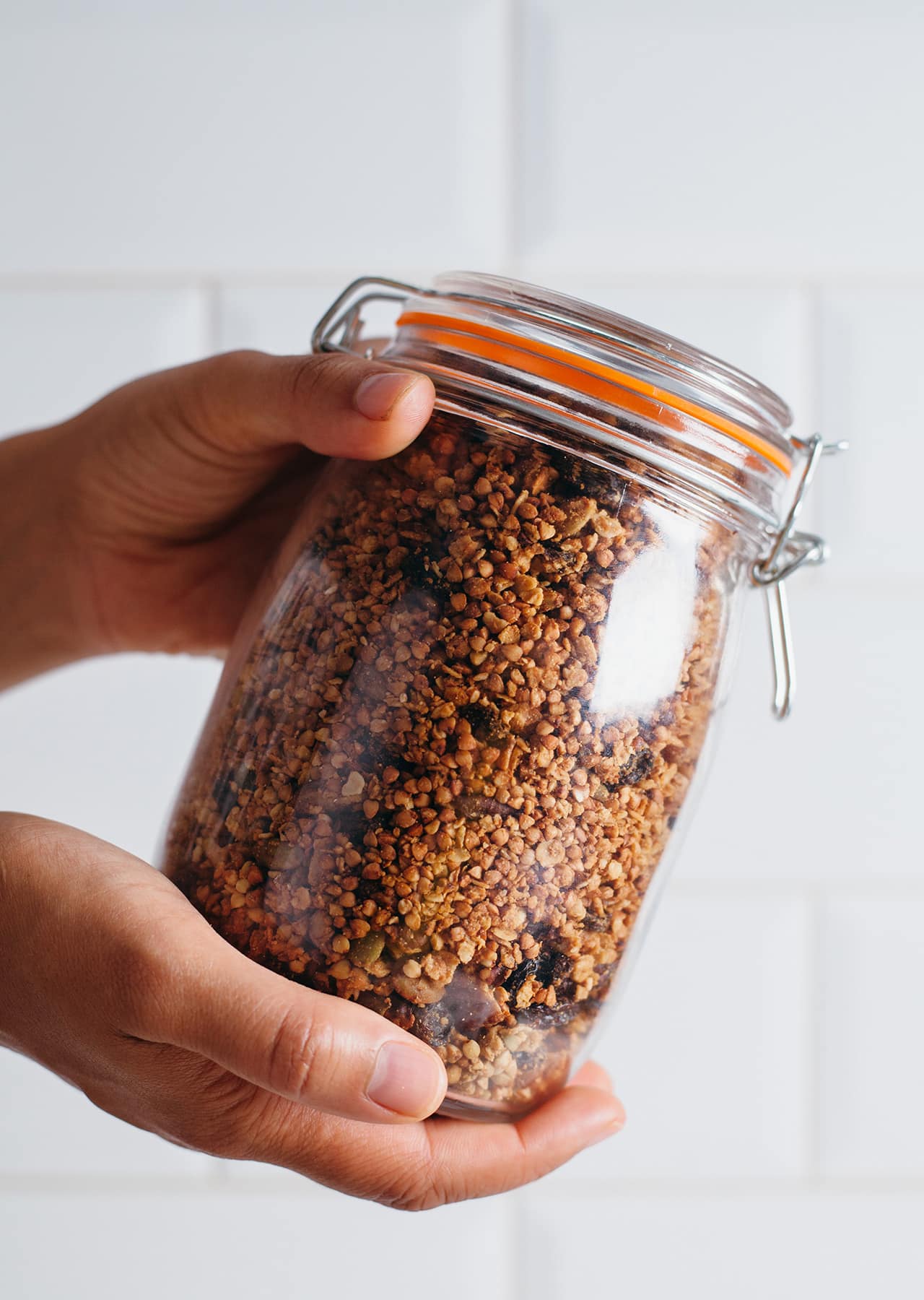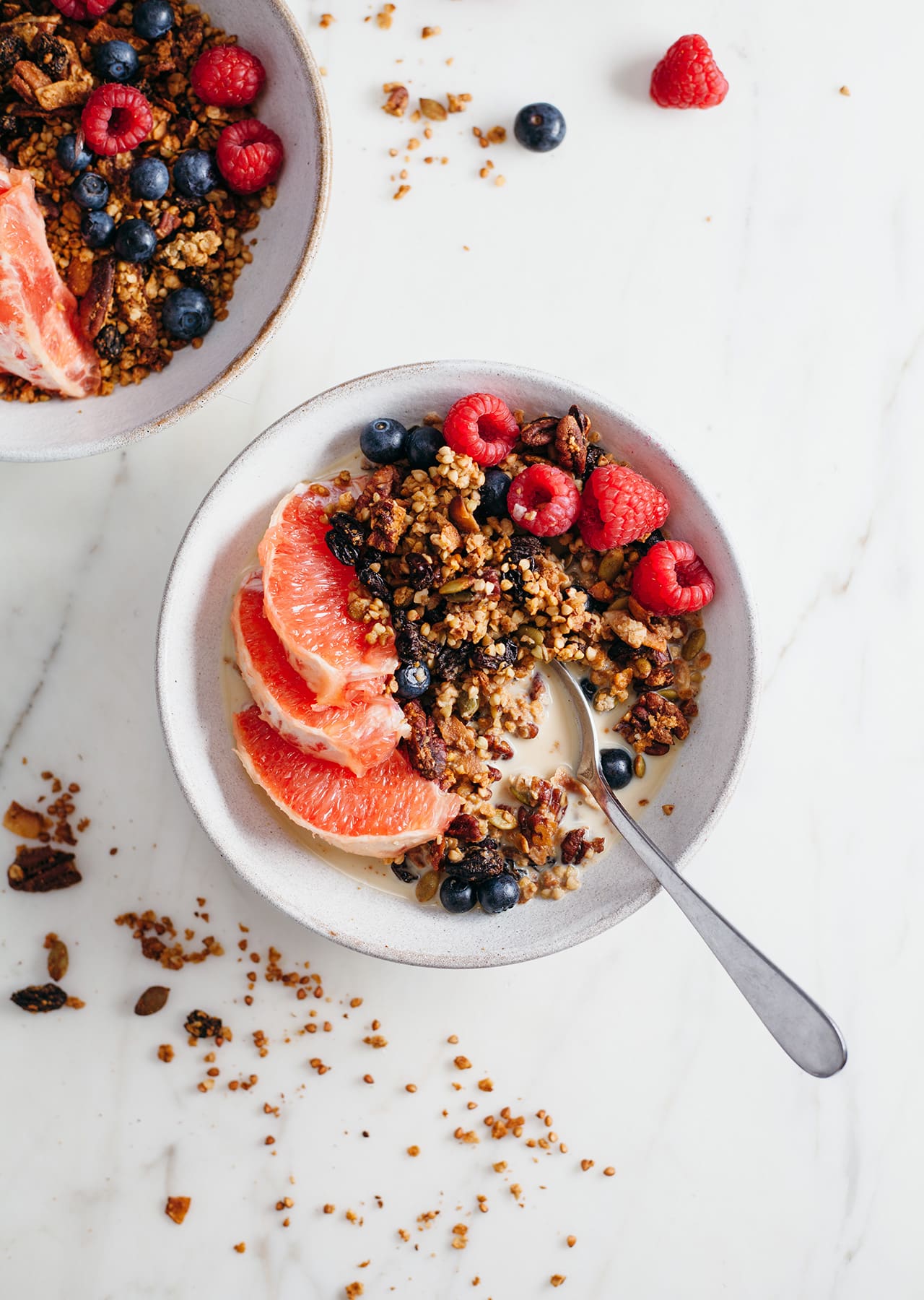 Say hello to The So Vegan Gourmet Granola 🥣

Looking for tasty vegan recipes? Check out our cookbook So Vegan In 5: sovegan.co/cookbook

Posted by So Vegan on Tuesday, 6 August 2019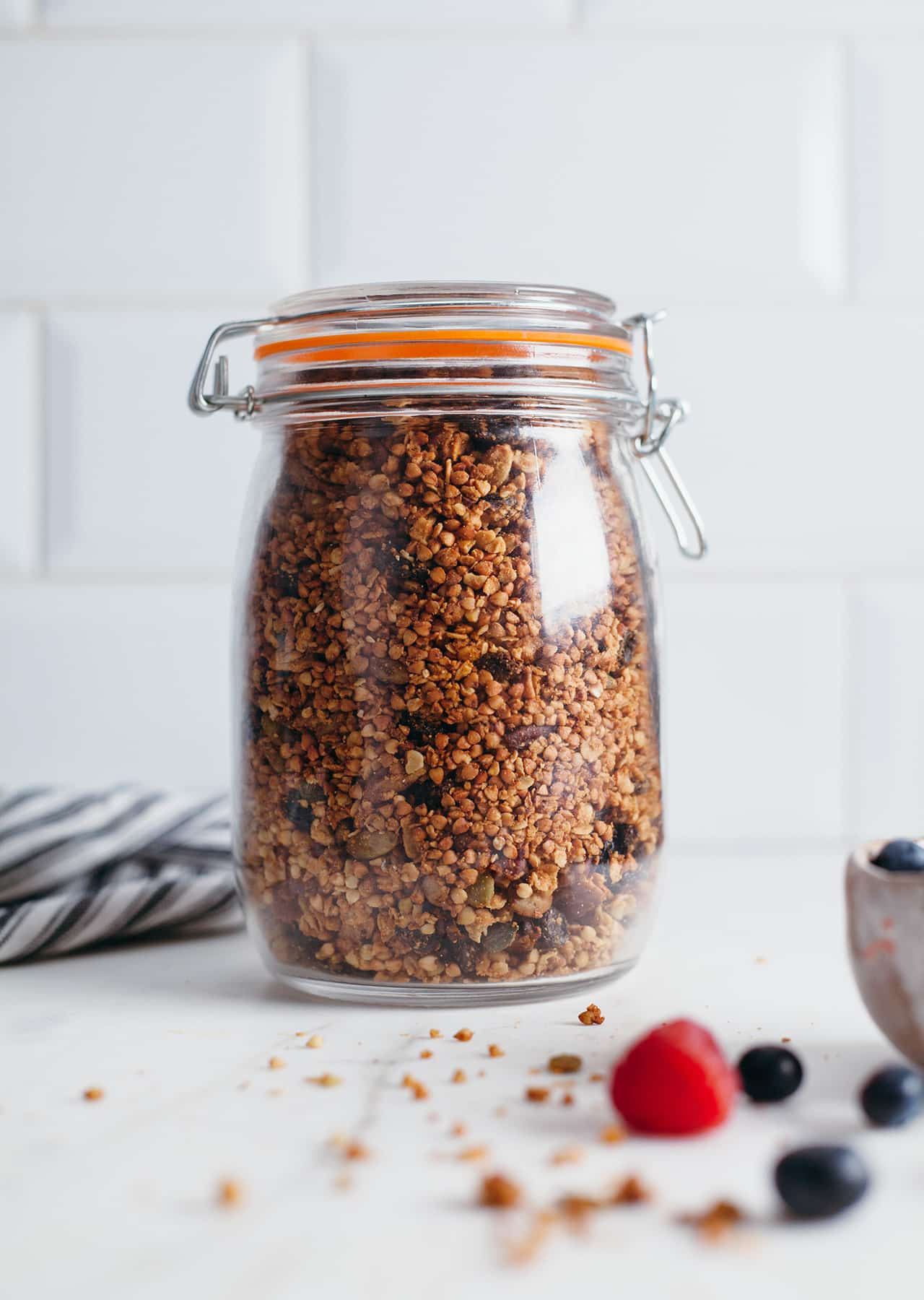 Ingredients
100g / 3.5oz raisins
80g / 2.8oz pecans
270g / 9.4oz buckwheat groats
125g / 4.4oz oats
4 tbsp coconut flakes
4 tbsp pumpkin seeds
6 tbsp tahini
3 tbsp coconut oil
4 tbsp maple syrup
Method
Transfer the raisins to a small bowl and cover with hot water from the kettle. Leave to one side to soak while you carry out the next steps (soaking helps prevent them burning in the oven).
Preheat oven to 180°C / 356°F and line a large baking tray with baking paper.
Roughly chop the pecans and add them to a large mixing bowl along with the buckwheat, oats, coconut flakes, and pumpkin seeds.
Combine the tahini, coconut oil and maple syrup in a pan over a medium heat until melted, then pour over the buckwheat mixture and stir until fully combined.
Transfer the granola to the baking tray and spread it out evenly. Bake in the oven for 20-30 minutes or until the granola is golden and crunchy. It's important you don't over-bake the granola because it will become bitter and very hard. Also make sure you remove the granola after 10 minutes and give everything a mix to ensure the granola bakes evenly.
Remove the granola from the oven and leave to cool. Then pour into an air-tight container. The granola should last for a few months, but it'll taste better the sooner it's eaten.
Did You Make This Recipe?
Don't forget to share your SO VEGAN creations on Instagram and tag us at
@SOVEGAN
!