Having a list of store cupboard essentials makes cooking delicious meals easy: you'll know that the ingredients you rely on most are just a reach away, and you'll save time and money by cutting out unnecessary trips to the supermarket.
So whether you're fully plant-based, dipping your toe into vegan cooking, or just like to be stocked up on key ingredients to help you avoid unhealthy mid-afternoon snacks, these are our top food cupboard essentials that we fall back on to add flavour, texture, and nutrition to our meals time and time again.
1. Beans and pulses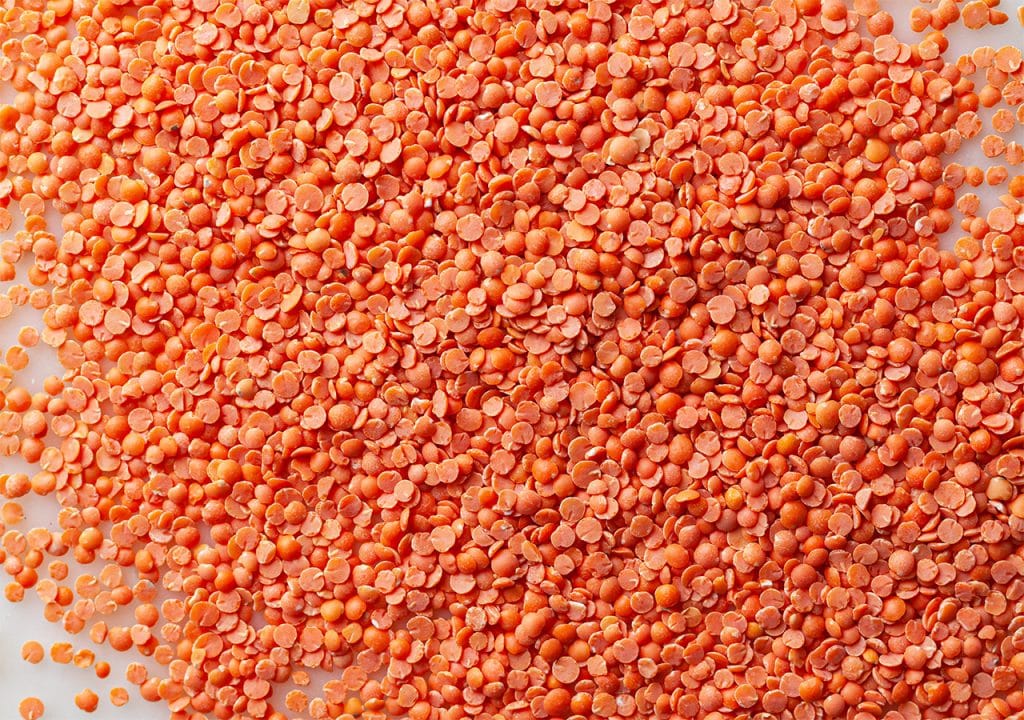 The superhero of plant-based eating, beans and pulses are one of the most important ingredients in our cooking. We love dried red lentils for a quick and easy dhal, and tinned chickpeas and butter beans for curries, chillies, and soups.
Lots of cooks favour dried beans and pulses as they're so cheap to buy in bulk. But if, like us, you prefer to whip up your recipes quickly, then tinned options are just as good. So whichever beans you find yourself cooking with most often, be sure to always have a few tins or bags in the cupboard.
Try out your red lentils in our delicious Tarka Dhal and tinned chickpeas in our fragrant Vegan Thai Fishcakes.
2. Dried herbs and spices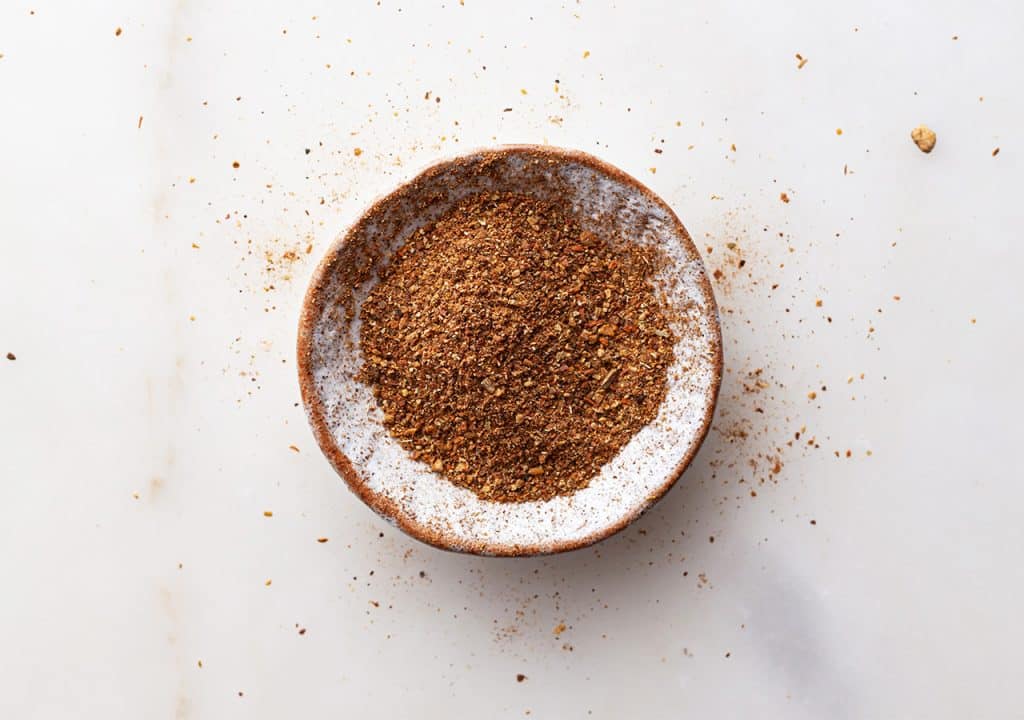 We love to keep fresh herbs in the fridge, but you've probably noticed how quickly they wilt if you don't use them fast enough. Which is why it's always worth having plenty of dried herbs in your cupboard to give your meals a fast flavour boost.
We also love pre-mixed spice flavours, like cajun seasoning and mixed herbs, to add a punchy flavour without the effort of mixing each spice ourselves.
Don't be afraid to step out of your comfort zone, either. Dried herbs and spices are cheap and they last a long time. So experiment with new flavours in your cooking and see how your spice collection flourishes.
Cajun seasoning is the star flavour in our 'Chorizo' Mushroom + Cajun Fried Rice, and our Roasted Red Pepper Pasta wouldn't be the same without a generous serving of mixed herbs.
3. Nuts and seeds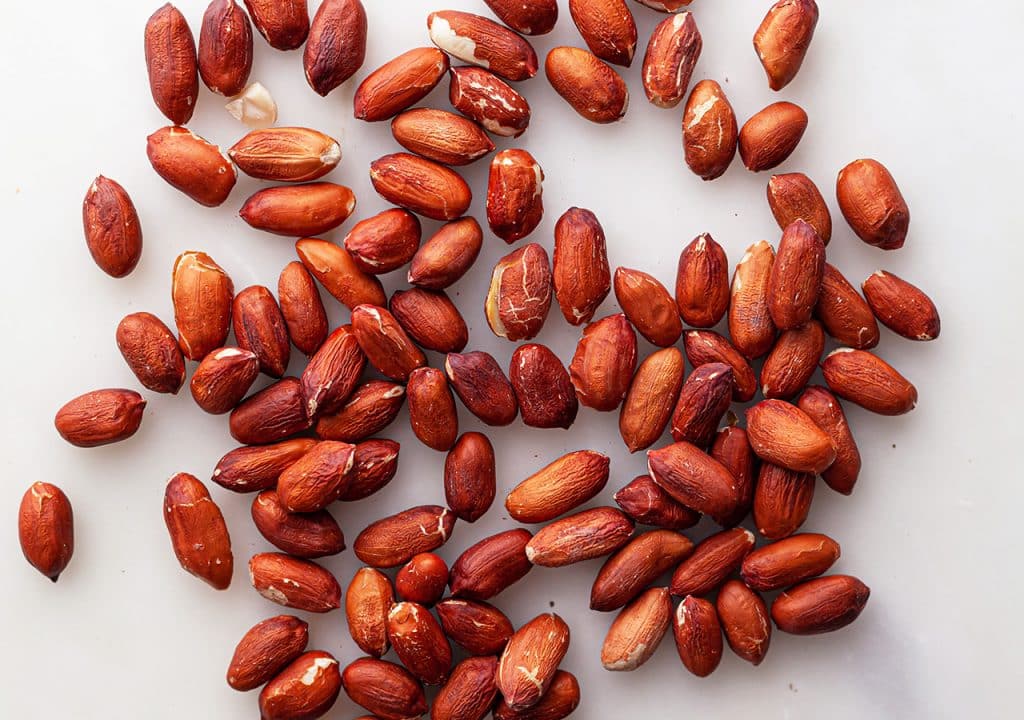 As well as making a brilliant healthy snack, having a cupboard stocked with nuts and seeds means you'll always have instant access to extra flavour for your meals. Use them to top your salad, lightly fry them and sprinkle over curries and stir fries, and add them to your breakfast for an instant healthy boost.
We also use nuts and nut butters to make energy balls, granola, burgers, and nut roasts. So if you're into ingredients with more than one purpose, filling your pantry with nuts and seeds is a must.
Our Walnut Meat Tacos prove that nuts are more versatile than you might think, or if you're in the mood for something quick and easy our 15-minute Peanut Butter Stir Fry is one of our go-to tasty dinners.
4. Rice and pasta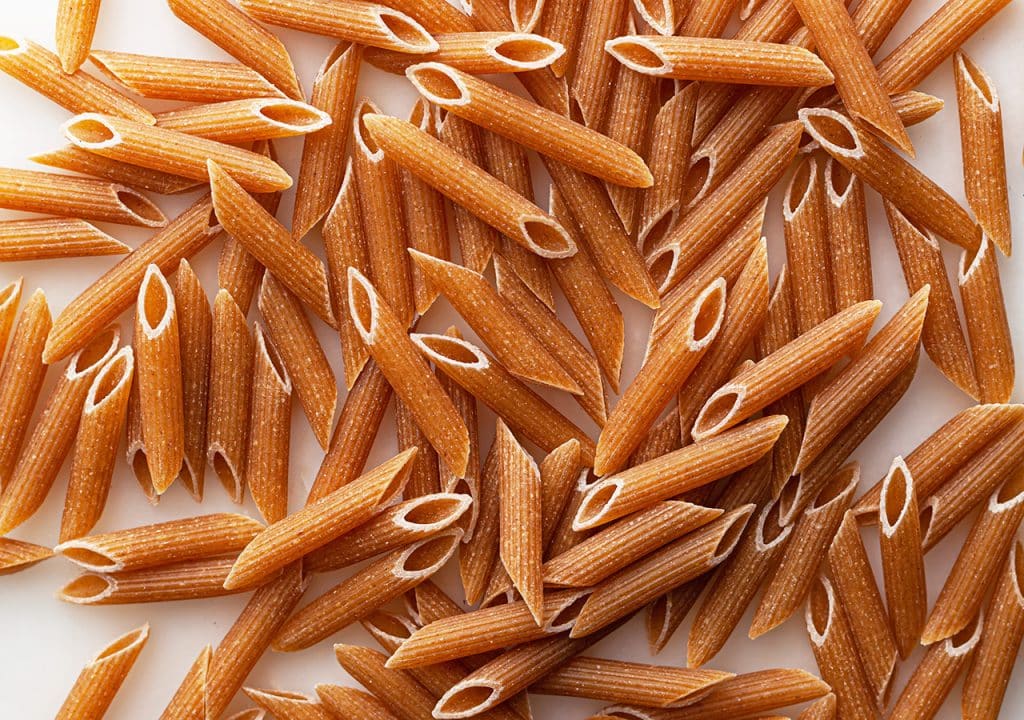 A staple ingredient for any kind of diet, pastas and rice are a true food cupboard essential. Dried pasta and rice can last in the cupboard for a year or longer, even after it's opened, so you don't have to worry about food waste. .
One of the easiest ways to add more nutrition into your diet is substituting white rice and pasta with brown (wholemeal) alternatives. Brown rice and pasta is higher in fibre, as well as lots of vitamins, and it's a super easy switch to make.
Try brown rice with our Harissa Cauliflower with Tofu Garlic Dressing and wholemeal pasta in our Spaghetti Lentil Ragu.
5. Grains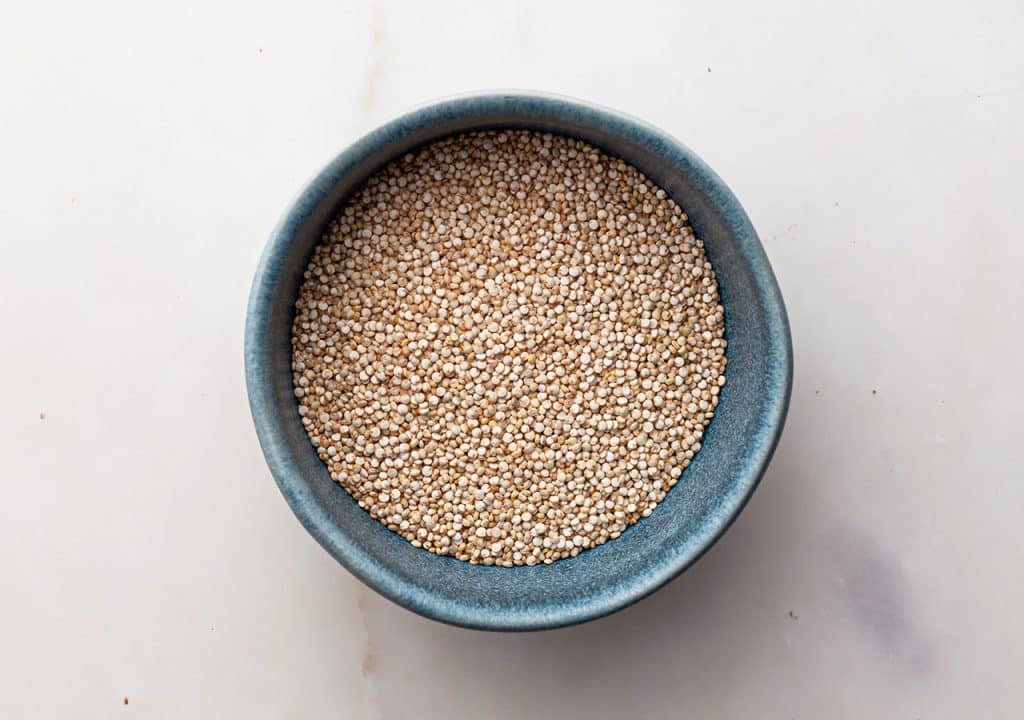 When you want something a little more interesting than your usual rice or pasta, or you're making a light, summery dish that requires fewer carbs, turn to grains. We love quinoa, couscous, and bulgar wheat and often use any of them in place of rice or pasta in salads or as a side dish.
And let's not forget oats, which are about as versatile as our nuts and seeds when it comes to rustling up a delicious breakfast bowl, energy ball snack, burgers for dinner, and even smoothies.
Looking for a different way to cook with quinoa? Try it in our Roasted Tomato + Quinoa Soup. And for a healthy take on an indulgent breakfast, give Oat + Chia Pancakes a go.
6. Condiments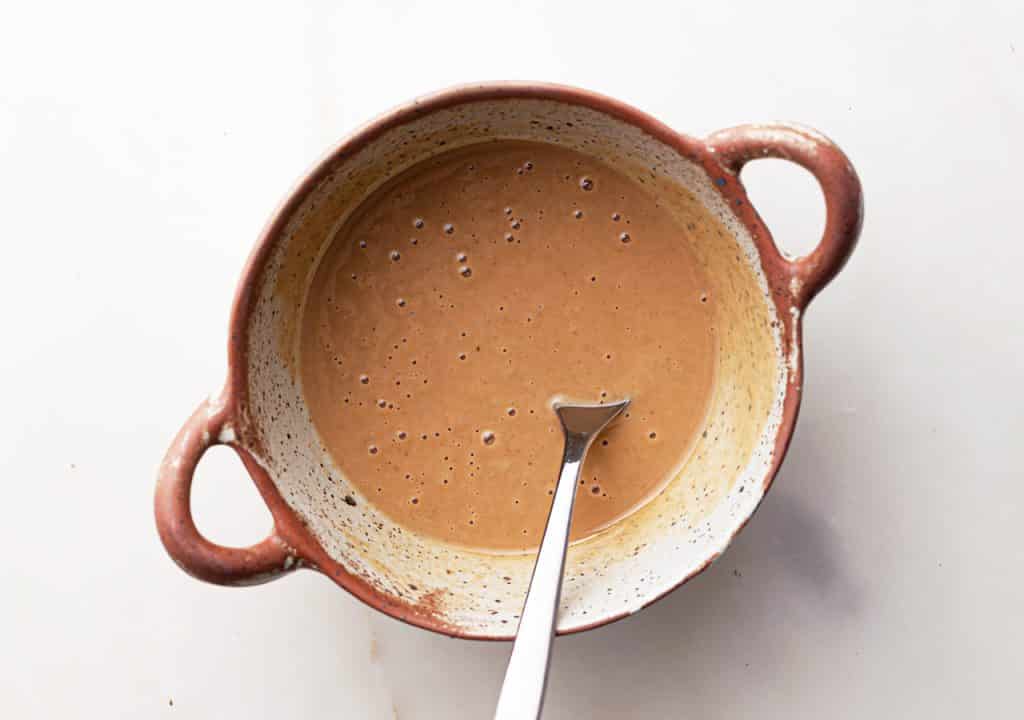 What food cupboard is complete without condiments? As well as those you love to use as dips, consider the flavours you often use in your cooking. For us it's vinegars – especially red wine and cider varieties – sweeteners like maple syrup, as well as flavour enhancers like tahini, soy sauce, chilli sauce, and oils including sesame, olive, and coconut.
Use red wine vinegar to bring a rich, tangy flavour to Chimichurri Smashed Potatoes and tahini to give the Tahini Tofu Power Bowl its deliciously earthy taste.
7. Cooking essentials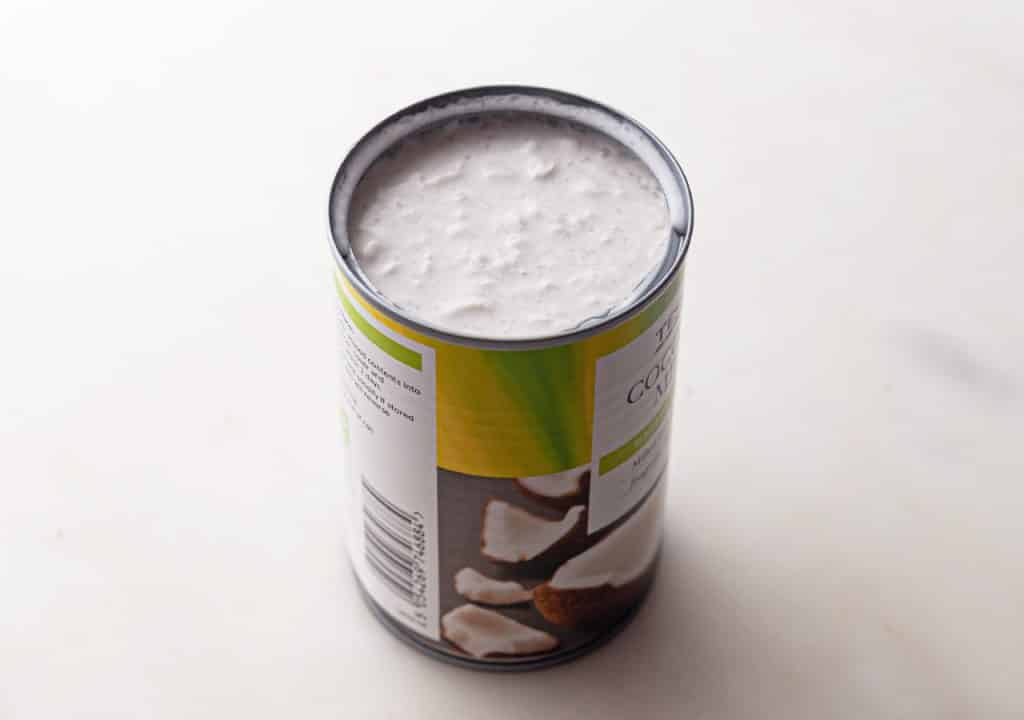 Let's not forget those ingredients that don't sound so tasty, but that our cooking would be truly lacking without. Adding baking soda, vegetable stock, flour, and cornflour to the shopping list isn't the stuff that gets anyone skipping to the supermarket – but when it comes to home cooking these items are certified essentials.
Other often-used ingredients like tinned tomatoes, coconut milk, tomato paste, and bottled lemon juice are useful items to have a consistent stock of.
Coconut milk gives our Aubergine Katsu Curry with Cauliflower Rice its creamy flavour, while vegetable stock adds depth to a Mushroom Stroganoff.
And that just about completes our food cupboard essentials. Is there anything we've missed? What staple ingredients would your pantry not be complete without?